Rhode Island CRS for Community Resilience Workshop
Interested in reducing flood insurance premiums while enhancing your community's resilience? Register now!
Thursday, September 28, 2017
9:00 am - 1:00 pm
Warwick Public Library, 600 Sandy Lane, Warwick, RI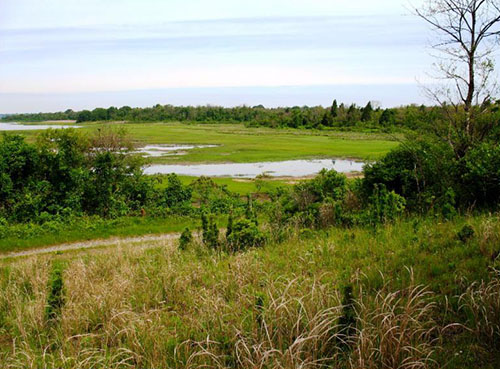 Join the Association of State Floodplain Managers, Coastal States Organization, RIEMA, RI CRMC, the Narragansett Bay Research Reserve, and URI for a free workshop on the National Flood Insurance Program's (NFIP) Community Rating System (CRS)! The CRS is a federal incentive program that provides flood insurance policyholders with discounts on their premiums in exchange for their community taking actions to reduce flood risk. This workshop will specifically highlight how communities may achieve success in the "green" elements of the program.
By the end of this workshop, participants will be able to:
Identify natural and beneficial functions of floodplains and how they increase community resilience;
Explain how to use the CRS Green Guide and other tools to improve their community's scores in CRS with elements that enhance community resilience;
Describe best practices for achieving success in the CRS program; and
Recognize actions that are credited through specific elements of the CRS program
While this workshop is not intended to be a primer on the CRS program, individuals with all levels of experience with the CRS program are welcome to attend.
4 AICP and CFM credits offered! Check out the draft agenda.
Questions? Please contact Bridget Faust at bridget@floods.org.
Funding for this project is provided by the Department of the Interior through a grant from the National Fish and Wildlife Foundation Hurricane Sandy Coastal Resiliency Competitive Grant Program.