RI Coastal Resources Management Council
...to preserve, protect, develop, and restore coastal resources for all Rhode Islanders
Coastal Resilience and Adaptation
Coastal resilience means building the ability of individuals, communities, infrastructure, and the environment to "bounce back" after hazardous events such as hurricanes, coastal storms, and flooding. A community that is more informed and prepared will have a greater opportunity to rebound quickly from weather and climate-related events– communities should understand their vulnerability from coastal hazards, reduce their risk and determine the value of nature-based solutions.
The ability to rebound more quickly can reduce negative human health, environmental, and economic impacts. Resilience is our ability to prevent a short-term hazard event from turning into a long-term community-wide disaster.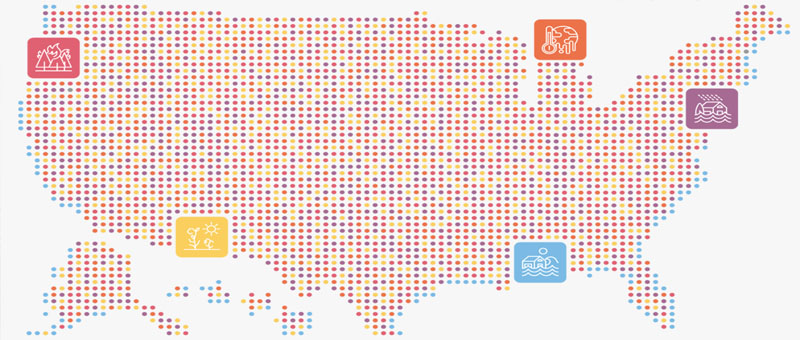 Integrates information from across the federal government to help people consider their local exposure to climate-related hazards. People working in community organizations or for local, Tribal, state, or Federal governments can use the site to help develop equitable climate resilience plans to protect people, property, and infrastructure. The site also points users to Federal grant funds for climate resilience projects, including those available through the Bipartisan Infrastructure Law.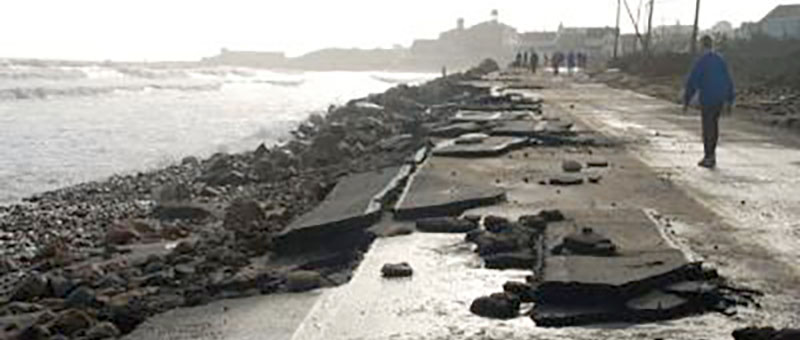 A method to map storm inundation, with and without sea level rise, that covers all of Rhode Island's coastal waters. Predictions are provided that show water extent and depth for nuisance floods (1, 3, 5, and 10 year recurrence intervals) and 25, 50, 100, and 500 year storm scenarios. Sea level rise of 1, 2, 3, 5, and 7 feet on their own on their own as well as combined with each storm scenario are also modeled. Flood maps are also provided for historical hurricanes.
Shoreline Adaptation Projects
CRMC, partners launch Shoreline Adaptation Inventory and Design program
View the Project Overview Webinar video on YouTube
PDF of webinar Power Point presentation (PDF)
View the Google Map Shoreline Adaptation Inventory
Nominate a project site using the online Jot form
Fact Sheet – Shoreline Adaptation Inventory and Design Project (PDF)

Other Resources:
Information from the Insurance Institute for Business and Home Safety

Fortified Home: A systems-based, incremental approach for creating stronger, safer homes.

Open For Business-EZ is a free business continuity tool designed to help with planning for any type of business interruption to quickly re-open and resume operations following a disaster.