Friday, September 29, 5 p.m.–6 p.m.
Perrotti Park, 39 America's Cup Ave., Newport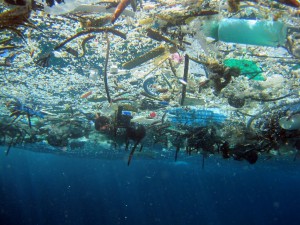 Join Clean Ocean Access to learn about how the city of Newport is trying to clean up marine debris.
The Newport Harbor trash skimmers, the first on the East Coast, have collected over 6,000 pounds of miscellaneous plastic, foam, cigarettes/filters, food containers, and beverage bottles, as well as oil and toxins, since they were installed a year ago, helping to improve water quality and overall environmental conditions in the harbor.
Marina Trash Skimmers can filter 300 gallons of water per minute and look like submerged dumpsters attached to a floating dock. A three-quarter horsepower water circulation unit on the bottom forces water out of the skimmer, creating a current on the surface that collects trash, soaks up oil and traps floating debris.
The tour will showcase how these skimmers work, what kind of debris is commonly collected, and provide tips on what participants can do to reduce waste entering our water systems.
Sponsored by Clean Ocean Access. Pre-registration required. Please contact Rhode Island Sea Grant at (401) 874-6805 or rhodeislandseagrant@gmail.com.