CRMC, DEM draft freshwater wetland rules
September 25, 2019, Wakefield – In accordance with state legislation, amendments have been drafted to the state's general laws regarding freshwater wetlands to strengthen their protection, and to streamline statewide permitting of projects and activities in proximity to freshwater wetlands with state standards for freshwater wetland buffers and setbacks.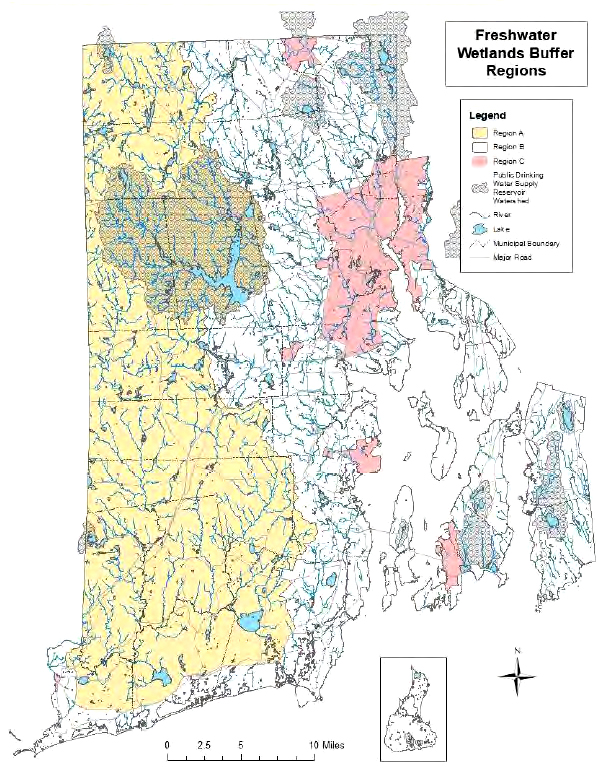 The process required the collaboration of the Rhode Island Coastal Resources Management Council (CRMC) and R.I. Department of Environmental Management (DEM), each of which have jurisdiction over freshwater wetland areas in the state. These draft amendments were driven by state law and the recommendations of a legislative task force established by amendments to the Freshwater Wetlands Act in 2015.
The revised law recognized the important functions and values of freshwater wetlands and their buffers, the need to strengthen their protection and the need to also protect and regulate adjacent areas, and the value of having a singular set of state wetland protection regulations administered at the state level. Key provisions include:
Strengthening protection at the state level and eliminating duplication of effort at the municipal level;
Expanding state agency jurisdiction and requires standards for wetland buffers and setbacks;
Regulations providing flexibility to assign varied levels of protection via standards; and
Promoting cooperation and communication between state agencies and municipalities, and clarifying terminology within the regulations.
The draft regulations also include a general permit process, expand or clarify certain exemptions, and simplify the fee schedule, in order to support improvements to the regulatory process. The performance standards and review criteria have also been listed in a single section. Sections of the rules have been restructured to improve organization for the reader without being substantively modified, including review criteria and significant alteration procedure. Rules related to agricultural activities have been grouped into their own section. Rules related to municipal coordination have been clarified and the existing provisions related to the municipal veto have been eliminated to be consistent with the amended state law.
A public workshop on the draft regulations was held on September 11, and the CRMC and DEM staff will be meeting in early October to review the input from that meeting, and written comments submitted to the agencies. Following that, the CRMC Planning & Procedures Subcommittee will review the proposed freshwater wetland changes, file the draft regulations with the R.I. Office of Regulatory Reform for approval to begin rulemaking, and then put them out for public notice with a scheduled hearing date before the CRMC Council. Final adoption and post-adoption procedures with ORR and filing with the Secretary of State is expected in 2020. For a complete version of the proposed regulations, go to http://www.crmc.ri.gov/news/pdf/2019_0826_DRAFT-CRMC-freshwater-wetland-rules.pdf .