Aquaculturists: Tips for being a good neighbor
The Rhode Island Coastal Resources Management Council (CRMC) recently held one of its annual mandatory Vibrio workshops.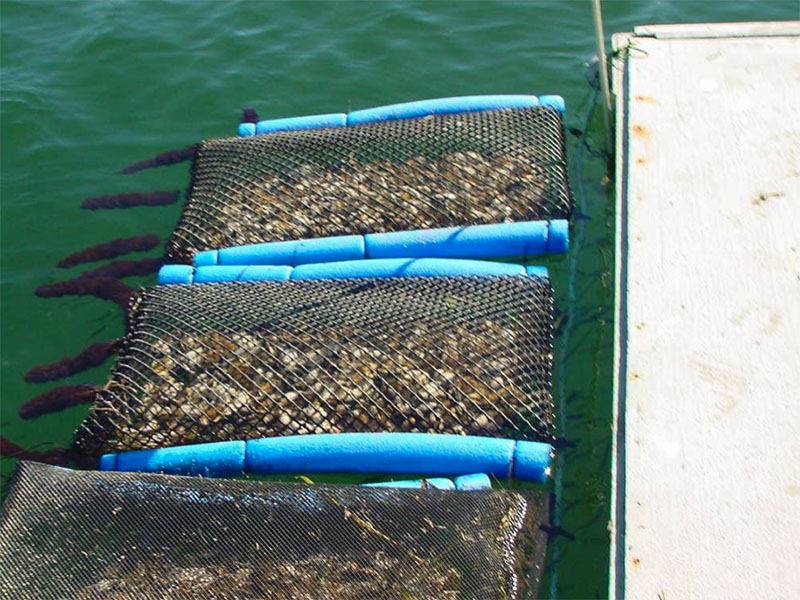 In addition to providing education on Vibrio prevention, Robert Rheault, executive director of the East Coast Shellfish Growers Association (ECSGA), also includes tips on being a good aquaculture neighbor.
The appearance of your lease and your shore-side facilities is vitally important. Neat, tidy rows of gear will draw fewer complaints than piles of gear strewn about;
Be mindful of the odor of drying gear and shell piles. Who is downwind?
Sign up to serve on conservation groups, harbor management committees, and zoning boards;
Engage with your neighbors, your state reps, and your regulators. Invite them on tours and share some product. Listen to comments and don't argue;
Never drop trash, zip ties, or cigarette butts in the water;
Use trawl lines for bottom cages instead of dozens of individual buoys;
Piles of gear on the shore, at the dock, or anywhere in sight should be tidy. A little well-placed fencing can go a long way;
Don't start with an application for a huge lease – it might scare potential allies into becoming opponents;
Engage with passing boaters, high schools, and community groups;
Implement Best Management Practices like those developed by the East Coast Shellfish Growers Association (ECSGA) and the Virginia Industry, to avoid flashpoints for conflict;
Limit loud music and colorful language, and especially refrain from running loud machinery early in the morning;
Work with state and regional aquaculture associations;
Ask for advice from other growers and extension agents; and
Keeping your head down is not a valid strategy.
For more information on aquaculture, go to the CRMC web site – http://www.crmc.ri.gov/aquaculture.html. For more information on the DEM regulations, go to www.dem.ri.gov/pubs/regs/regs/agric/aquacult14.pdf. To download the East Coast Shellfish Growers Association Best Management Practices module, go to www.ECSGA.org.
A second workshop will be held on Tuesday, April 14, at 7p.m. at Roger Williams University as part of a practical shellfish farming course.