2019 Aquaculture report shows steady growth in RI industry
April 7, 2020, WAKEFIELD – The aquaculture industry in Rhode Island experienced upward growth in 2019, according to the R.I. Coastal Resources Management Council's annual status report, "Aquaculture in Rhode Island."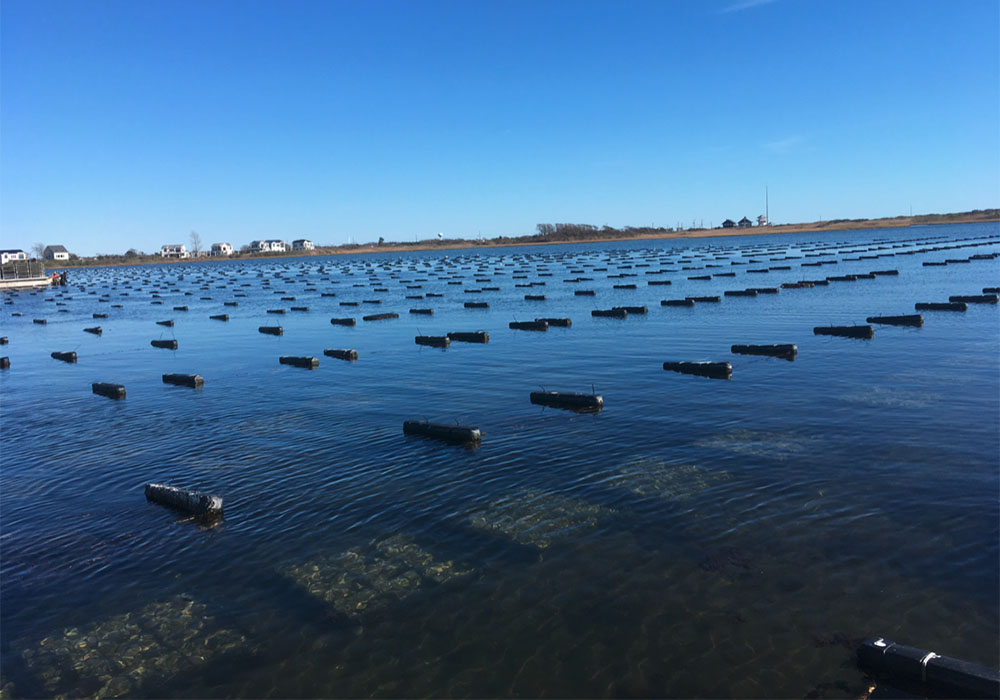 In 2019, the farm gate value (the value for the product paid to the farmer) of the state's aquaculture products experienced a small decrease, from $5.8 million in 2018 to $5.74 million in 2019, likely due to the 2018/2019 winter conditions, which resulted in high mortality for a number of farms. An oyster disease also affected four of the state's farms.
The number of farms increased from 76 to 81, and acres farmed grew by 19.78 acres to a total of 339.08 acres farmed. Oysters remain the aquaculture product of choice in the state, with more than 8.3 million sold for consumption, a slight decrease from last year.
Oyster seed sales from Rhode Island aquaculturists were valued at $326,796, a steady increase from 2018's $243,250, as well as 2017's value of $260,175. The number of aquaculture farm workers also increased modestly from 200 to 219. The combined value of aquaculture products for consumption and seed sales was $6.07 million, down slightly from 2018 figures.
The full report is available at the CRMC's web site, http://www.crmc.ri.gov/aquaculture/aquareport19.pdf.