Living Shoreline Project to Break Ground in East Providence
Contact:
Laura Dwyer, CRMC information coordinator, 401-783-7886; ldwyer@crmc.ri.gov
Tim Mooney, TNC communications manager, 401-529-1072; tmooney@tnc.org
April 24, 2020, EAST PROVIDENCE – The Nature Conservancy (TNC) is partnering with the Rhode Island Coastal Resources Management Council (CRMC) and the City of East Providence to test the effectiveness of "living shoreline" erosion controls at Rose Larisa Park. Construction is scheduled to begin on April 27, 2020.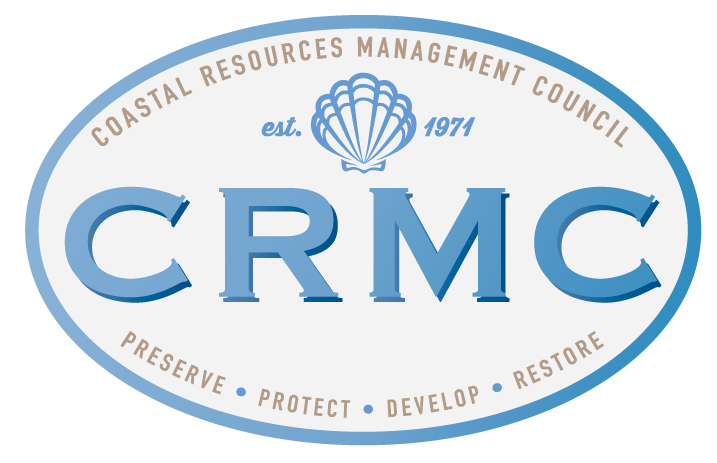 The steep coastal bluffs at the site of the former Crescent Park and the adjacent shoreline rise 20 to 30 feet above the narrow beach. Erosion has carved out the lower third of the bluff in several areas. Fallen trees, whose root systems have been undermined, are common features at the base of the bluff. Previous efforts to reduce erosion through traditional practices, such as the placement of riprap and seawalls, have failed.
At the northern end of Rose Larisa Park, the bank will be cut away to reduce the slope. Stone will be placed at the base of the bluff and logs made of coconut fiber will be installed farther up the slope. The bluff will be planted with native vegetation. Near the southern boundary of the park, small intertidal sills will be constructed, consisting of three low stone structures. Three feet tall, they will be designed to be topped by seawater at high tide. Sand will be added between the sill and the base of the bluff and planted with native salt marsh plants.
The construction contract was awarded to SumCo Eco-Contracting of Salem, Mass. through a competitive bidding process. The project is funded in part through a grant from the National Oceanic and Atmospheric Administration's (NOAA) Coastal Resiliency Fund. TNC raised additional matching funds with grants from 11th Hour Racing and the RI Coastal and Estuarine Habitat Restoration Trust Fund, administered by CRMC. Total construction cost is $232,000.
SumCo will access the project area from the top of Rose Larisa Park and via the end of Beach Road. The two approaches will be developed simultaneously, shifting between the sites, depending on the tide. The work is expected to be completed by mid-May.

The project at Rose Larisa Park is part of a larger regional initiative—also funded by NOAA and managed by TNC—to learn how living shorelines perform in New England. Unlike concrete or stone seawalls, living shorelines are designed to prevent erosion while also providing habitat for marine life. While these new techniques have been implemented extensively elsewhere in the United States, few have been permitted, built and evaluated in New England. These small-scale, experimental projects will give coastal engineers and coastal permitting agencies a better sense of their cost and effectiveness.
"This project is an excellent example of using nature to protect coastal communities like East Providence from the effects of climate change," said John Torgan, state director of The Nature Conservancy. "We can mitigate sea-level rise in a way that is beautiful and restorative, and that will be great for people and for the fish and wildlife in the city."
This section of East Providence's shoreline contains debris from various failed attempts at erosion control such as bulkheads, seawalls, and riprap. In some cases, debris comprised of large concrete slab sections over 20 feet long sit at the bottom of the bluff. In addition to posing a public safety hazard, this debris does little to absorb incoming wave energy, and is actually exacerbating the erosion problem.
"One of the goals of this project is to find an effective, convenient erosion control method that does not worsen erosion in adjacent areas, and also provides habitat benefits," said Janet Freedman, CRMC coastal geologist. "The erosion control structures that already exist in the area do offer protection against storm-induced erosion, but to the detriment of beach and bluff habitat. Many of these structures already extend into the intertidal area. As sea levels rise, the intertidal habitat and limited lateral shoreline access will disappear altogether. We need something better and are hoping this project will provide valuable insight and solutions."
CRMC data shows there is an increasing demand for erosion control and protection from area homeowners and businesses. According to the CRMC staff report, a search of the CRMC data base indicated that there were 47 applications for shoreline protection within a mile of the Rose Larisa Park. Ten of the applications were for new shoreline protection structures, 36 were to maintain or replace existing structures, and one was for non-structural treatment.
According to Freedman, a recent workshop on this method in North Carolina showed that it costs more to repair and maintain hardened structures like bulkheads or rip-rap than it does to construct these living shoreline structures.
"The City of East Providence has been a great partner, and it's a perfect potential demonstration site, since we have some failed erosion control structures on-site," said Caitlin Chaffee, CRMC coastal policy analyst. "We're going to be removing some of the debris, and we are also testing these new techniques. This compliments what we're looking to do with CRMC policy, to encourage these nature-based strategies, and we hope to show that they're just as viable as other structures."
"Much of Rhode Island's coastline is eroding, and it's a problem with no easy fix," said CRMC Chair Jennifer Cervenka. "This nature-based erosion control is one of the first of its kind in Rhode Island, and New England, and it could mean a better solution for coastal managers like the CRMC, and for coastal property owners. We can't stop erosion completely, but living shoreline infrastructure like this might buy our shores some valuable time."