Applying the CRMC's Coastal Hazard Application (CHA) Process to Municipal Project Review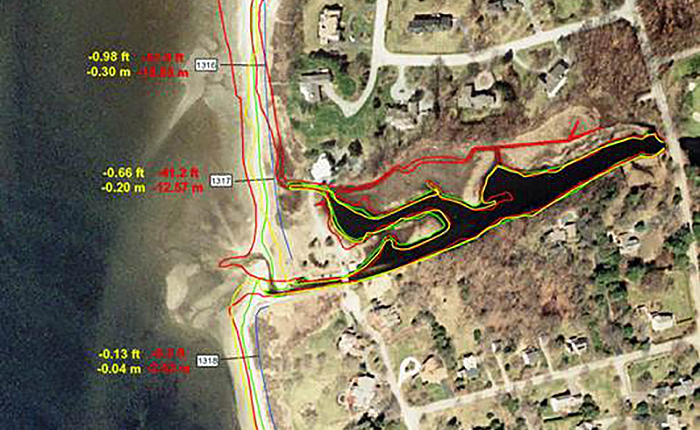 Join the CRMC for an instructional walkthrough
of the CHA on 4/6/22
As part of the arsenal of tools developed through its Rhode Island Shoreline Change (Beach) Special Area Management Plan (SAMP), the RI Coastal Resources Management Council developed its coastal hazard application (CHA) worksheet and online viewer.
The worksheet and online viewer provide guidance for property owners to address coastal hazards for certain projects in the design and permitting process when applying to the CRMC for proposed activities. The Beach SAMP (Chapter 5) gives additional background information for this application process and is designed to educate property owners on the risk they inherit when building or performing other activities in a coastal area
Legislation was passed by the General Assembly in 2021 encouraging municipalities to utilize the CHA in their local permitting processes, and the CRMC wants to ensure RI's 21 coastal communities are comfortable with the worksheet and viewer so they can incorporate it into their ever-day operations. With this in mind, the CRMC is holding an instructional webinar on Wednesday, April 6, 2022 at 5:30 p.m. to review the process. Municipal representatives, planners, zoning officials and others are highly encouraged to attend.
Projects subject to the CHA are listed in the CRMC Red Book at (650-RICR-20-00-1.1.6); click here for more information and project types - http://www.crmc.ri.gov/coastalhazardapp.html.
A reminder with Zoom information will be emailed to attendees prior to the webinar.