2021 shows a rebound for aquaculture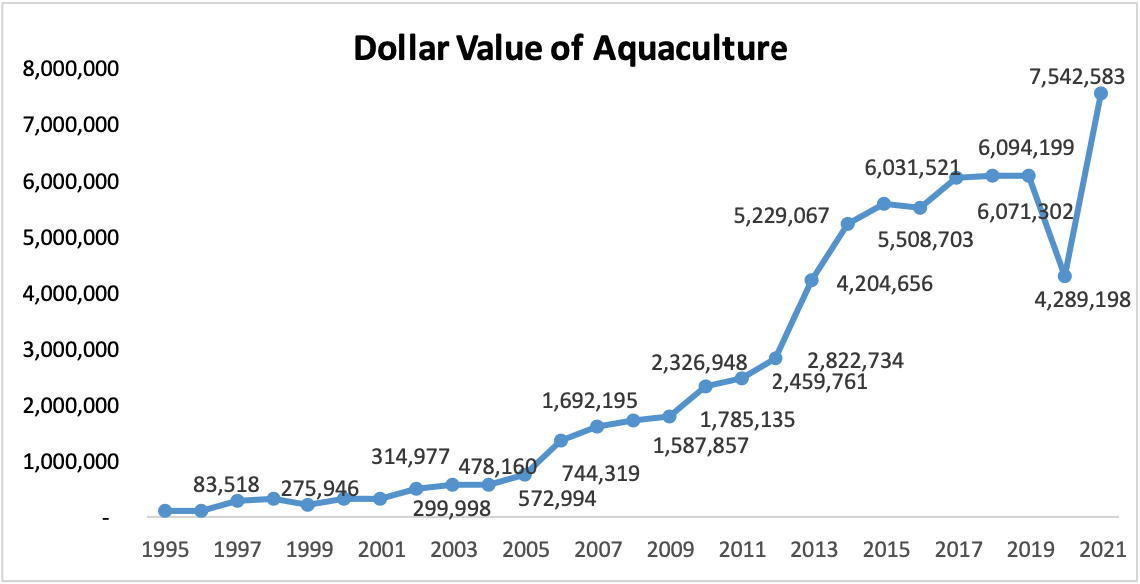 September 7, 2022, WAKEFIELD – The aquaculture industry in Rhode Island experienced sizeable growth in 2021, according to the R.I. Coastal Resources Management Council's annual status report, "Aquaculture in Rhode Island."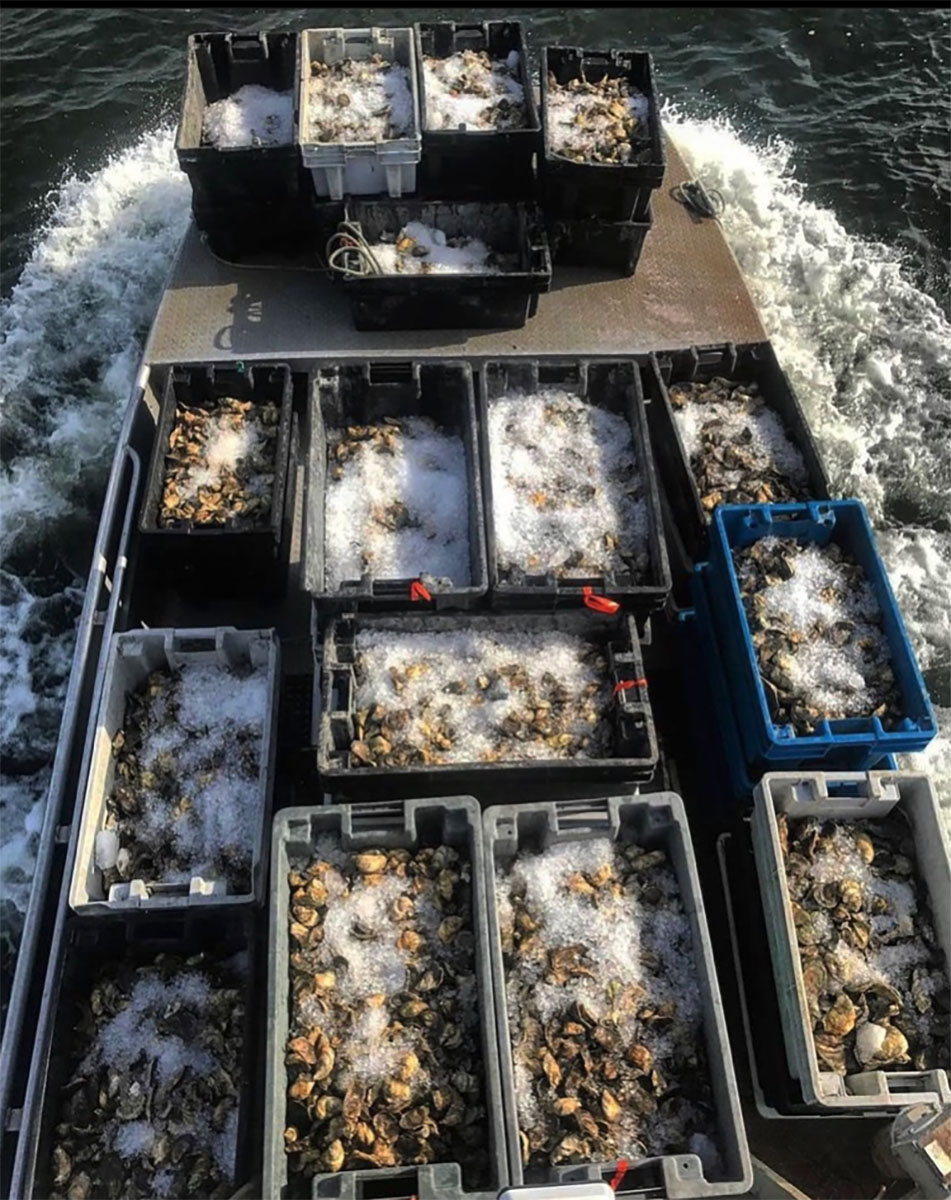 The farm gate value (the value for the product paid to the farmer) of the state's aquaculture products is rebounding from a marked decrease experienced as a likely result from more than two years of the pandemic; in 2018 it was $5.8 million, $5.74 million in 2019 (this dip was likely due to 2018/2019 winter conditions) and was $4.12 million in 2020. In 2021, the farm gate value increased to $6.95 million.
While the number of farms remained the same, at 84, acres farmed grew by 19.68 acres to a total of 368.18 acres farmed. Oysters remain the aquaculture product of choice in the state, with more than 10 million sold for consumption, a large increase from the 6 million sold in 2020.
Oyster seed sales from Rhode Island aquaculturists had been on a steady, upward trend – in 2017 they were valued at $260,175; in 2018 they were $243,250; and in 2019 they were valued at $326,796 – but sales plummeted in 2020 and were valued at $167,000. In 2021, sales were up to $597,045. The number of aquaculture farm workers increased modestly from 216 to 222, though there was a bit of fluctuation between 2019 through 2021. The combined value of aquaculture products for consumption and seed sales rebounded from 2020, from $6.07 million in 2019, down to $4.29 million in 2020, then to $7.54 million in 2021.
The full report is available at the CRMC's web site, www.crmc.ri.gov/aquaculture/aquareport21.pdf.